Stronghold is a finely curated team of commercial real estate brokers that work with the 'best in class' investors and developers in Ontario.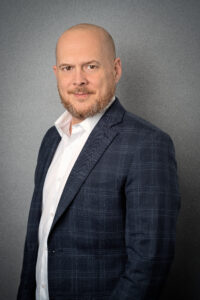 Jay Parkinson – Founding Partner, Broker of Record
While graduating from Fanshawe College with a diploma in Business Marketing, Jay was recruited by Disney World as an ambassador for Canada at The Epcot Centre. After a year in Florida, he returned to Ontario and got his real estate license in 1996.
After working for years with home builders, developers, and investors he co-founded Stronghold Real Estate Inc. in 2008. During his tenure at Stronghold Jay also founded an energy reduction company to help multi-residential landlords across Ontario reduce their hydro consumption. Ultimately over 60,000 apartment suites and their respective common areas were retrofitted with new lighting. This delivered massive rebates to their customers such as Drewlo Holdings, CLV Group, Skyline Apartment REIT, Ferguslea Properties, Terracorp Management, Boardwalk, Paramount Properties, and others. Jay decided to sell the company to a national company in 2014.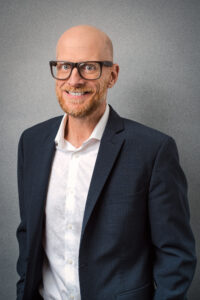 Shawn Parkinson – Founding Partner, President
Upon graduating from the University of Western Ontario in 1993, Shawn immediately enrolled with the Ontario Real Estate Association to obtain his license. Attracting the attention of the developers he was selling homes and condos for, he began several relationships that would lead him to work as a full-time investment realtor. He joined an international commercial real estate brokerage in 2007. It didn't take too long to see that his clients could be better served with a close and long-term consultative approach. It was then, in 2008, that he decided to form an independent commercial real estate firm with his brother Jay.
While working with developers and general contractors, Shawn believed they were missing one vital contractor. He set out to pioneer a new sub-trade class that he labeled 'scope gap contracting'. Scope Gap Contractors Inc. was founded in 2010 and quickly became a game-changer for some of the largest real estate developments in Ontario. Scope Gap is proud to have completed over 3,000 residential units alone. With over 100 full-time, non-seasonal employees, Scope Gap Contractors Inc. is typically the first trade on a site doing traffic control or construction fencing, and the last trade to leave the site doing the final 'punch' items. And of course, everything in between. Scope Gap Contractors Inc. is now beginning to offer their expertise to landlords to help with their capital improvements on their existing assets. In 2018 Shawn sold a controlling interest in Scope Gap Contractors to allow it to continue to grow in the hands of full-time owner/operators. This allowed him to achieve his ultimate goal of redoubling his efforts of serving his clients via Stronghold Real Estate Inc. on a variety of projects.
*Shawn has proudly been a licensed salesperson with the Real Estate Council of Ontario for over 25 years.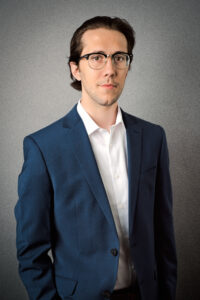 Jaykob Bezeau – Sales Representative
Jaykob was born and raised in the Golden Horseshoe area, after high school, he moved to London to attend Fanshawe College where he graduated with a diploma in Business & Marketing. Prior to graduation, Jaykob joined Stronghold Real Estate Inc. in 2015 as a researcher. He steadily progressed within the company to his current position in Acquisition Relations and recently became a Licensed Agent with OREA. It is Jaykob's mandate to acquire a thorough understanding of what our clients are looking for and, by utilizing his research experience, put viable options in front of them.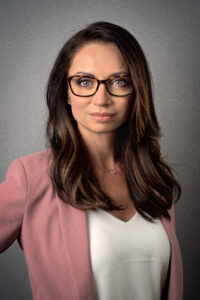 Carley Wilson – Business Development & Acquisitions
Carley is originally from Toronto, making the move to London with her family in 2019. She joined Stronghold Real Estate Inc. in early 2021, bringing with her 20 years of sales, marketing, and business development experience with her. Carley has quickly become an asset in several key parts of the business from client relations and acquisitions to marketing and business development. Carley's commitment to the company has led her to begin the process of becoming a licensed agent with OREA in 2022.